Did you just knock out your tooth? Then don't panic. Your Avulsed tooth has its answer.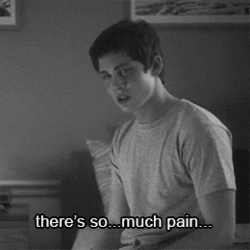 Overview of an Avulsed tooth
Dental avulsion is the total displacement of a tooth from its socket in alveolar bone due to an accident.
This kind of situation will require implantation.
Have you ever wondered why avulsed tooth requires a root canal? When you see that your tooth has been knocked out, the blood vessels and all the other tissues get vulnerable. But this tender nerves and blood vessels cannot be refurbished.
This is why avulsed teeth will always require a root canal. The bone can get reattached to the root of the tooth once it's put back into place.But in this case, it is always better to visit the dentist, because he has the best ways.
Quick steps to save your tooth:
Handle your tooth carefully; do not touch the root, as it can get damaged easily.
If you find that your tooth has started to decay in that case you can rinse it with milk or water, don't wipe it with cloth or any other material.
You can keep your tooth moist, if possible immersed the tooth under your tongue and seek a dentist immediately. If not then place the tooth in a glass of milk.
But this process is risky for the child as they cannot store the teeth inside the mouth.
Restore the tooth if it is not broken:
Your dentist will use water to flush debris from the socket. Then he or she will slip the tooth back into place.
Root canal must be executed instantaneously. The best itinerary to take will depend on how long the tooth remained out of the mouth.
In any case, the dentist will immobilize the avulsed tooth to the teeth on both the sides using a soft material; this will enable the teeth to hold in the same place for long.
The root can be fixed with the bone if the root is not fractured. If the damage is more then it may take quite a long time to get repaired.
Village Family Dental will fix your problem under any situation. Call [email protected] (214) 643-8146 and schedule an appointment.
Save your teeth
Save your smile.